Story
Government, UN rollout roadmap for new cooperation framework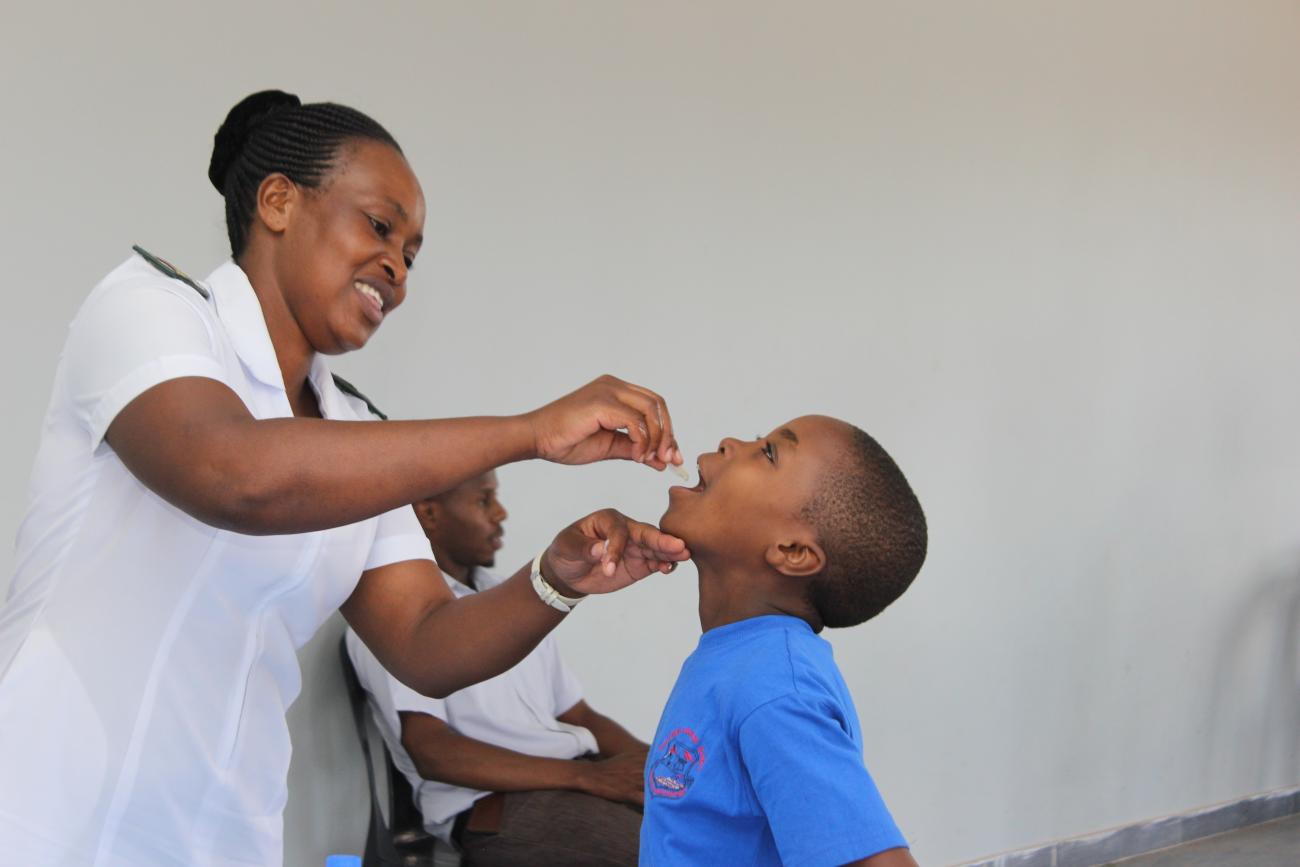 UN lauded as reliable, time-tested and trusted partners in Zimbabwe's efforts to achieve the SDGs
The  Government and the United Nations system convened a high-level review meeting on 23 October 2020, to validate the 2016-2020 Zimbabwe UN Development Assistance Framework (ZUNDAF) independent evaluation. The high-level meeting also assessed progress, the impact of the COVID-19 outbreak on development and discussed a roadmap for the next Cooperation Framework between Government and the United Nations.
The high-level meeting co-chaired by the Chief Secretary to the President and Cabinet, Dr. M.J.M Sibanda, and UN Resident Coordinator, Ms. Maria Ribeiro brought together senior Government and UN officials, representatives of national and international NGOs, and Civil Society reference group on Sustainable Development Goals.
Noting that under the 2016-2020 ZUNDAF, the UN delivered USD 1.7 billion in various development projects and programmes as of the end of 2019, Ms Ribeiro said, "despite a challenging first half of 2020, the UN stepped up efforts to support the national COVID-19 response plan, which include awareness raising, procurement of PPEs, strengthening laboratory system for surveillance, infection prevention and control, and continuity of essential services."
The UN system has continued to support Zimbabwe on matters of food security; gender equality; water, hygiene and sanitation; education; economic empowerment and community resilience amongst others.
Commending the UN development system as reliable, time-tested and trusted partners in Zimbabwe's development agenda, Chief Secretary to President and Cabinet, Dr. M.J.M Sibanda said, "to achieve the goals and targets within the 2030 Agenda for Sustainable Development requires significant scale up of investment and broader collaboration with the UN, development partners and the private sector to steer cooperation towards accelerated SDG delivery."
Through the 2016-2020 ZUNDAF, the United Nations provided  support towards humanitarian and development efforts with focus on six result areas:  social services and protection; food and nutrition security; HIV and AIDS; poverty reduction and value addition; gender equality; as well as good governance and public administration.
The independent evaluation conducted in 2019 concluded that the ZUNDAF has been a key vehicle in support the country's effort to attain Agenda 2030 and the 17 Sustainable Development Goals by 2030.
In addition, the evaluation noted that the ZUNDAF has laid the ground for the UN system in Zimbabwe to 'Deliver as One' include the joint UN-European Union Spotlight Initiative to eliminate violence against women and girls as well as resilience building, youth and people living with disabilities.
The UN Team in Zimbabwe together with national and international partners has rolled out the process to formulate a new UN Sustainable Development Cooperation Framework which will be informed by 2030 Agenda for Sustainable Development; Agenda 2063 of the African Union; and the new upcoming National Development Strategy (NDS 2021 - 2025).
UN entities involved in this initiative
RCO
United Nations Resident Coordinator Office