Zimbabwe renews level four national lockdown measures
Acting President appealed to the public to keep masking up, sanitize, maintain social distance, stay at home, and get tested and if positive to self-isolate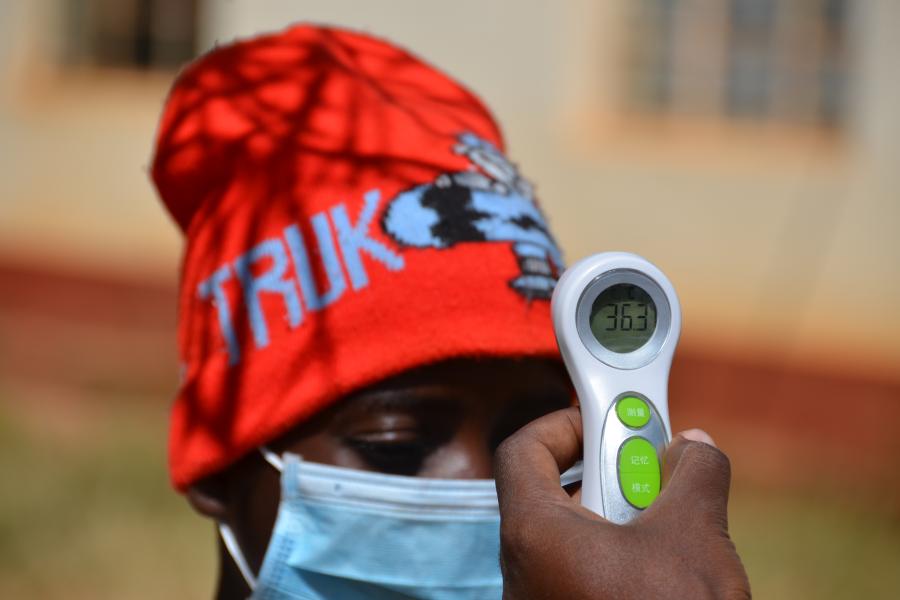 Acting President and Minister of Health and Child Care, Retired General Dr C.G.D.N Chiwenga announced on Friday 29 January the extension of the level for national lockdown measures by a further two (2) weeks to 15 February 2021.
Noting that the level four national lockdown that has been in place since 5th January has stabilized the situation, Hon. Dr Chiwenga said, "in relative terms and since the lockdown, the number of infections has been decreasing substantially. Equally, recovery rate has gone up from an all-time low of 54% to 75%."
During this  week new cases have been averaging about three hundred (300) per day, with deaths averaging twenty (20) per day.
The Acting President said, "Government will soon be bringing in vaccines against COVID-19. A roll out plan and deployment strategy is being finalized. The nation will be kept informed on all these developments."
Advising the public to stay the course by upping vigilance, the Acting President appealed to the public to keep masking up, sanitize, maintain social distance, stay at home, and get tested and if positive to self-isolate.
UN entities involved in this initiative
UN Women
United Nations Entity for Gender Equality and the Empowerment of Women
UNDP
United Nations Development Programme
UNESCO
United Nations Educational, Scientific and Cultural Organization
UNFPA
United Nations Population Fund
UNICEF
United Nations Children's Fund
WHO
World Health Organization